In celebration of the 150th Anniversary of the Periodic Table of Chemical Elements
The Organizing Committee takes pleasure in inviting you to attend the Cluster of International Conferences Topical Problems of Modern Chemistry.
Cluster of conferences "ChemShip 2019" includes the following events:
The conference will take place on board of comfortable four-deck ship "Mikhail Frunze" running along Volga river according with itinerary Nizhny Novgorod — Yaroslavl — Goritsy — Nizhny Novgorod. The departure from Nizhny Novgorod is Sunday, September 15 at 23:55, the arrival to Nizhny Novgorod is Saturday, September 21 at 17:00.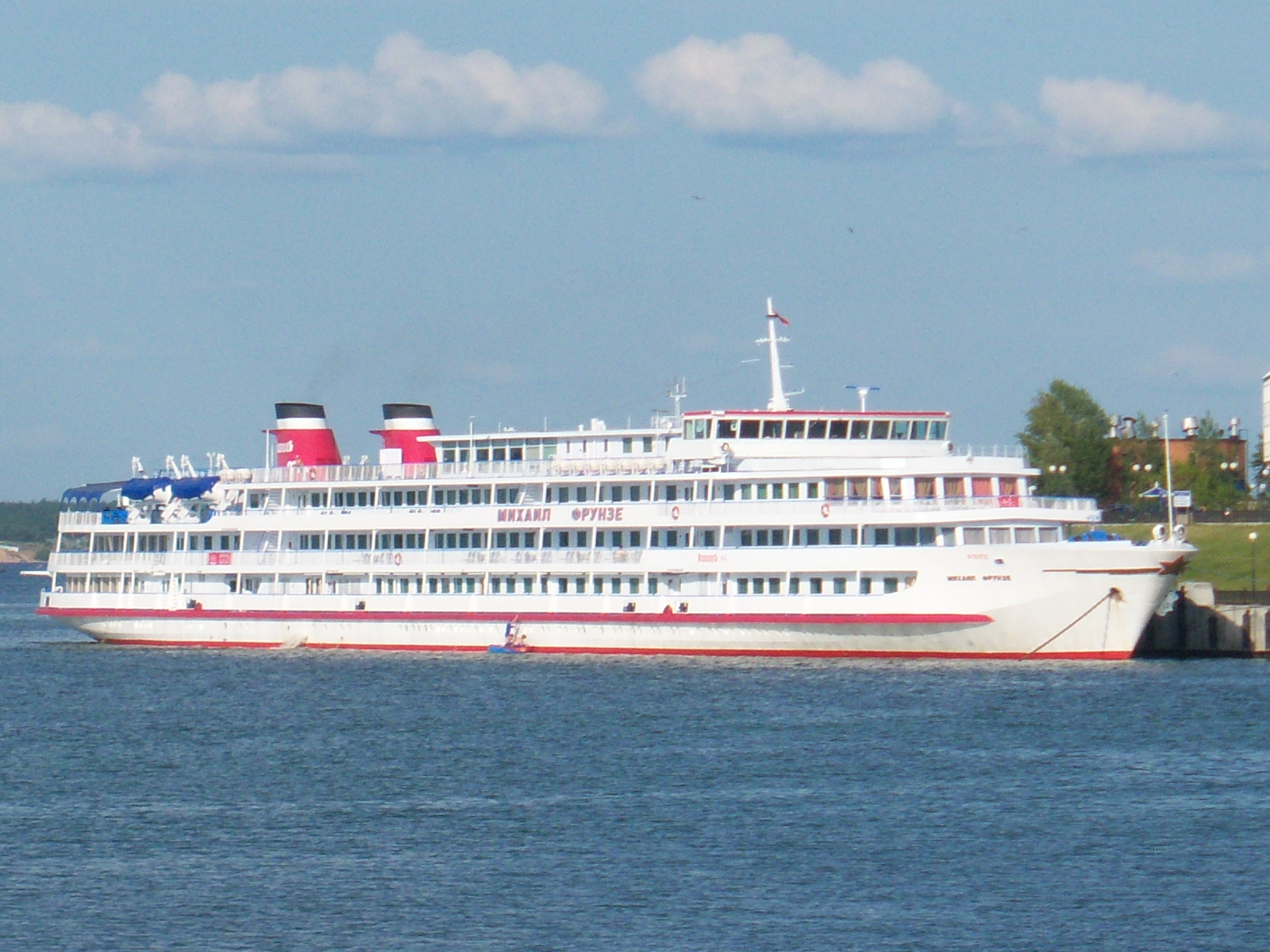 Accepted contributions will be presented as:
plenary lectures (30 min)
invited lectures (25 min)
oral communications (20 min)
young scientists section communications (15 min)
posters
Conference Fee includes accommodation in single and double cabins (6 nights, September, 15–21), covers 3 meals per day (September, 16–21), transfer from (September, 15) and to (September, 21) airport (train station), conference materials, coffee (tea) breaks, welcome party, farewell party.
Full participants: EUR 1000 (at placing in the single cabin) or EUR 800 (at placing in the double cabin)
Students and post-graduate students: EUR 700
Accompanying persons: EUR 800 (at placing in the double cabin)
Договор на оплату участия в Кластере международных конференций «Актуальные проблемы современной химии»
Оргвзнос можно оплатить от организации или от физического лица.
От организации: Заполненный Договор для выставления счета отправлять на электронный адрес chemship2019@iomc.ras.ru. В случае оформления Договора на оплату нескольких участников, сумма оргвзноса умножается на количество участников и вписывается в Договор. Договор дополняется приложением (на отдельной странице) со списком ФИО участников.
От физического лица: Банковским переводом по реквизитам, указанным в Договоре, без оформления Договора. При оплате необходимо указать ФИО участника и название конференции. Копию чека отправить на электронный адрес chemship2019@iomc.ras.ru. Оплаченный оргвзнос возврату не подлежит.
Убедительно просим Вас после оплаты оргвзноса сообщить об этом в Оргкомитет по электронному адресу chemship2019@iomc.ras.ru.

G.A. Razuvaev Institute of Organometallic Chemistry of RAS
Lobachevsky State University of Nizhny Novgorod
Northwest University
Nizhny Novgorod can be reached:
By plane (to Nizhny Novgorod airport (Strigino) or to Moscow airports — Sheremetyevo or Domodedovo)
By train (from Moscow)
By car (from Moscow 450 km by M7 road)
Welcome party
Excursions in ancient Russian cities Yaroslavl, Goritsy, Uglich, Kostroma, Plyos, Gorodets
Conference dinner
Accommodation will be available in single and double cabins on a board of comfortable ship.
Prof. Gleb A. Abakumov (Chairman)
Nizhny Novgorod
Prof. Sergey M. Aldoshin
Chernogolovka
Prof. Alexandr A. Berlin
Moscow
Prof. Vladimir K. Cherkasov
Nizhny Novgorod
Prof. Igor L. Fedushkin
Nizhny Novgorod
Prof. Dmitry F. Grishin
Nizhny Novgorod
Prof. Andreas Grohmann
Germany
Prof. Xiao-Juan Yang
China
Prof. Biao Wu
China
Dr. Klara G. Shalnova (Scientific Secretary)
Prof. Alexandr V. Piskunov (Scientific Secretary)
Dr. Margarita Shurygina (Contact Person)
G.A. Razuvaev Institute of Organometallic Chemistry
of Russian Academy of Sciences
603950, GSP-445, Tropinina str, 49
Nizhny Novgorod
Russia
Phone: +7 831 4627682
Fax: +7 831 4627497